How to build your list for FREE and create a real online business that gets maximum results with the minimum of fuss and fast as you want!
Solo ads can be a great way to quickly build a list with highly targeted visitors available for a relatively small investment.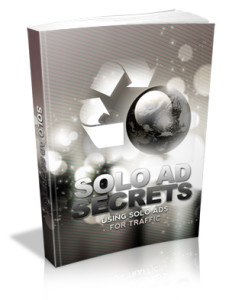 This report is delivered in 51 pages of  extremely detailed content.  It covers all aspects of using solo ads and is a must read report of you have any inclination of using solo ads either now or in the future.
Whilst solo ads can be a great resource recently they have come under fire recently for being touted by some rather unscrupulous sellers as genuine clicks from a double opt in list when in fact they have been provided by outsources paid to click ads or low quality traffic exchanges or safe lists.
This report is a comprehensive A-Z guide and will show you how to set up your buys the right way and ensure you get th very best clicks on offer.