Evergreen Monthly Recurring Income
Internet Marketing Tool Kit
Launch Date: 16th May 2013
Launch Time: 11am EST
The Commissions
Front Ends Sale Price Dimesale $9 –  $14.97 @ 75%
2 x OTO's BOTH OFFER GREAT RECURRING MONTHLY COMMISSIONS
OTO 1
Pay 1 month get 1 month FREE $25 @ 50% Commissions then $25 per month @ 30%

 OTO 2
Lock in monthly cost of just $25 per month @30 % Commissions
The Platform
 I will be hosting the launch on Warriorplus.  Please check back for your link requests 24 hours prior to launch date.  If you would like review access please send me an email, if we haven't worked together before please let me know a little bit of background and how you intend to promote.
About The Product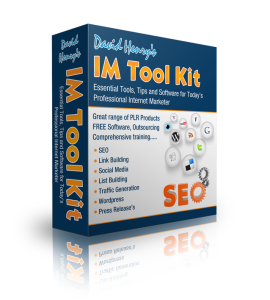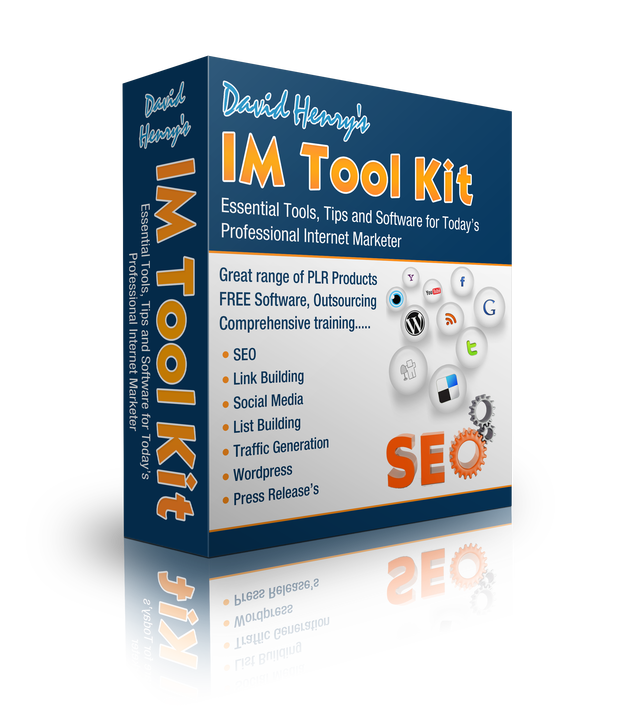 Get unlimited access to  wealth of PLR/MRR products, free software, online tools, cutting edge training and my personal outsourcing Rolodex of contacts of over top rated providers.  This offer is available for a 7 day period before being officially launched as a members only service starting at $37 per month so a great genuine offer to get a 30 day access starting at just $9 and opportunity to lock in a low monthly membership fee of just £25 per month.

We  feature over 50 PLR/MRR Products most with reseller websites, graphics etc, we have over 300 online tools and software resources, cutting edge training modules on all aspects of Internet marketing, my previous 4 best selling SEO based WSO's  and a rolodex of over 100 of my best outsourcing contacts.
New training modules, software and online resources will be added weekly making this a must have membership
I am expecting great conversions on the front end with masses of genuine value for the price of a typical
WSO info product.  The product also has a mass appeal and offers something of value for all levels of experience
The 50 PLR/MRR Products alone even valued at just $5 each provide a real world value of $250 without adding in the value of the other products and services.
The OTO will convert exceptionally well because again it offers genuine value and a massive discount off the normal monthly membership costs by prepaying for 2 additional months membership for the same cost as 1 month normally ($25).  This will give you a commission of $ 12.50 per sale and I would expect to convert at least 25%. 
The recurring membership will convert around 10% so a great option to secure some easy recurring commissions

About me
I have been online since 2004, my area of expertise is SEO and I have produced 4 previous SEO based WSO top selling training guides achieving just under 2000 sales converting overall at 9% across the board.
I pride myself on the level of my

customer support so rest assured your valuable subscribers will be looked after and any refunds whilst very rare will be processed immediately.
I have a very responsive list that is growing very fast and I will of course look to reciprocate mailings for the right sort of product matches.
Thanks for taking the time to visit this page and I hope we can work together for our mutual benefit.
Please sign up below and I will keep you informed of any important updates and new product launches.
If you need anything else please send me an email david@onlinemoneyclub.co.uk and I will try my best to help you.  In the meantime good luck with your promotions.
JV Support: david@onlinemoneyclub.co.uk