Professional SEO Consultancy Services
Its a fact, SEO has changed drastically over the last 12 – 18 months.  Google is now looking for clear proof of social media engagement and direct links with the major influencers in your own given niche.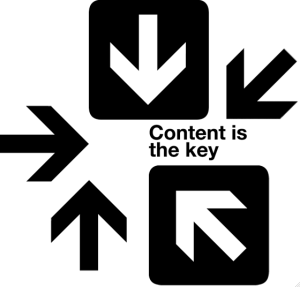 I provide an SEO Consultancy service that is primarily content driven, blasting thousands of worthless back links just doesn't work anymore but it is important to note the right back links are still as important as ever.
Google, post penguin is looking for links from relevant websites in the same niche that have existing authority.  They also want to see back links providing real traffic and this is rewarded with increased rankings.
There is a major misconception amongst many marketers that think all is required now is to create lots of content and blast it around various social media platforms and as if by magic it will be picked up and shared globally and you will get multiple page 1 rankings.
This simply does not work, before you can hope to get your content shared, liked, +1 etc you need to engage with the influencers in your niche.
Simply liking, retweeting and sharing other peoples content is not enough, you have to make a real connection and the most powerful method is finding high authority blogs to leave well thought out comments that add to the conversation and therefore to the value of the blog.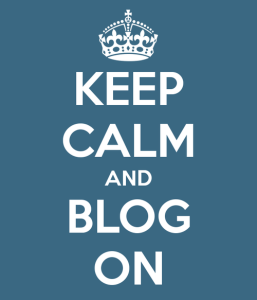 Blog commenting in 2014 is not about finding worthless low quality blogs that allow auto approve comments; it is about finding high authority blogs from the major influencers in your niche and engaging with them.
I provide a blog commenting service that finds the major influencers in your niche that have blogs that allow do follow links in the comments.
This service is designed to build up your own authority in your own name, this is the only sure fire way of building your brand and taking full advantage of the extreamly powerful combination.
I research the posts and leave relevant comments with links back to your own website or blog.  The blogs will all be authority blogs with PR 2 – 8 and relevant to your own niche.
This is a very powerful combination that provides free targeted traffic and a major boost to your search engine rankings with high PR relevant do follow back links.
Once you have made a connection it is far easier to build the relationship and get your own content shared and endorsed using a content marketing strategy.
This process is perfect to lay the foundations for you to then take over the engagement and promotion, it is this element that is very time consuming but worth its weight in gold if done correctly.
Imagine having approved comments on 30 – 40 high authority key influencers blogs in your very own niche, the options are endless to use and leverage this to create a real buzz and authority around your own content.
We are therefore happy to work on this basis or continue with a fully managed service as described below
Content Marketing
The latest buzz word in SEO circles, content marketing is a method to rank content using social media syndication.
The content has to be of the highest quality and optimised for the search engines, the content is then shared and syndicated to various social media platforms which increase engagement and brand awareness resulting in more targeted traffic and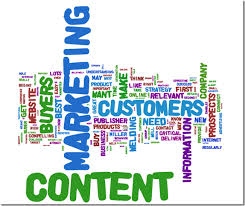 increased search engine rankings.
This strategy works on various levels but is most effective once you have established links to the real influencers using blog commenting as an introduction.
I am happy to work with you own content and provide the SEO service as outlined above or I can provide a range of high quality content as follows.
Article/blog posts.
I have an active marketing blog and can provide extremely well researched and written content quickly on any subject matter.  I optimise the content for 1 main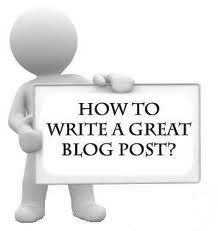 keyword and ensure variations of the keyword phrase are included for additional ranking which is now essential post penguin.
Press Releases
I provide a professional press release service which can include submission to a range of free or paid submission sites.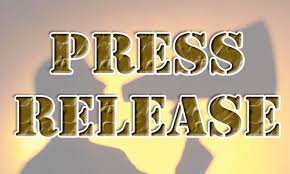 Press releases are generally under used and are a powerful method to provide authority back links and direct traffic.  Press releases are written and optimised for the search engines and target 1 main keyword phrase.
Additional Services
Sales letters
I have published several best selling information products online all of which have been sold from my own sales letters and mini sites.
I specialise in internet marketing products and can work from a detailed brief to provide compelling copy that is proven to convert.
Email campaigns
I have an active 10k subscriber list made up from several niche specific lists.  I can write 1 off broadcast emails or provide a campaign over several days/weeks that is proven to convert
EBooks
I have published several eBooks on a wide range of topics but I specialise in SEO related marketing topics.  I can produce a well researched eBook of any length based on a client's requirements and budget.  This can then be launched as a standalone product with an accompanying sales letter and email campaign to build a subscriber list and make front end sales.
Services Provided
SEO Consultancy
Blog Commenting
Content Marketing
Press Releases
Sales Letters
Blog posts
Articles
Email Campaigns
EBooks
To discuss your ideas or requirements please contact me using any of my contact details below.  I will be happy to provide a detailed work schedule and quotation with no obligation.
Alternatively visit my Content Marketing Direct services page by CLICKING HERE with more information and a list of prices.
Contact Details:
Email: david@onlinemoneyclub.co.uk
Skype: david.henry1733
Telephone: 0044 7932042292