From: David Henry
It's a fact, today's top markers are making tens of thousands of dollars each week selling their own products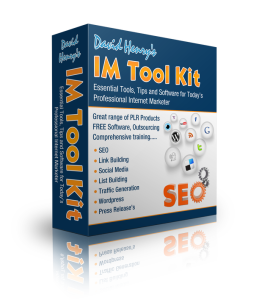 Have you ever wondered how they seem to be able to launch a new product almost on a weekly basis?
Able to create dozens of lead capture offers giving away their own products and are then able to monetise these lead capture pages selling the PLR or MRR to the free offer?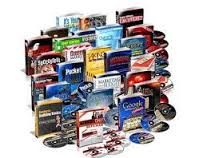 They are literally being paid to build a list, and we have all heard the money is in the list!
So let me ask you a question…
Do you have a clear plan, a system in place to follow step by step to generate leads that turn into sales each and every day
Can you create products almost on demand in various niches and build multiple lists of subscribers
Or are you practicing "hope and pray tactics"
Don't worry if hope and pray spring to mind, for a large part of my career that's what I did and for the most part back in the day it worked and it got things done
But this is 2016 and what worked then definitely doesn't work today, gone are the days of sending traffic to a direct CPA offer or sales page and making affiliate commissions off the bat, now we need to create
Lead magnets to pre sell,
World class content to convert your prospects into leads
A constant supply of fresh "hot off the press" relevant products to sell to your leads to turn them into customers
Regular new products to sell to your customers over and over using email marketing
So what is the answer?
You can sit in a darkened room and come up with your own product ideas, hire a freelancer to create the products, hire a copywriter to write a professional sales page
And hope you have a home run

because that will cost around $1500!
You can buy individual PLR products and build your very own library so you can sell as your own or bundle 4-5 together to sell as your own PLR but that will cost a considerable amount of money each month with good quality PLR selling for between $27 and $97 for just 1 product  making it harder to make money
Or
Join PLR Profits Club today and get instant access to my PLR private members club where you will find as many high quality PLR products as you need on a daily basis so you too can become a major mover and shaker launching multiple products that make 100% commissions for a fraction of the cost of the 2 options above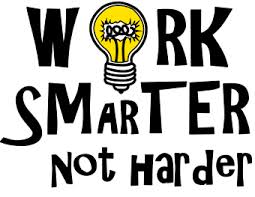 So here is the deal today, which I hope is a no brainer…
I am so confident that you too can create a real online business that can be scaled very quickly in to a full time business that I am going to give you unlimited access to download as many products as you wish for a full 30 days for just $14.97 
Current memebrship costs $29.97 but I want to prove to you beyond reasonable doubt that you can, and will make money using my high quality PLR products and training.
This is  very limited time offer and I am sure when you read on to see just whats included you will see membership to this site even at the normal cost provides outstanding value, at the disconted price of just $14.97 it has to be a no brainer if you are serious about finally making money online
Is that fair enough?
Please feel free to download as many products as you want, follow the training that includes everything you need to launch your very own product, nothing has been left out to ensure you hit the ground running and making sales and building your list in hours from now
Here is a small sample of the professional set up training modules
How to register a domain name
How to set up a website,
Which hosting to buy and how to set it up
How to edit a sales letter
How to create a PayPal button and add to your sales page
How to upload to your server
How to create a download page
Which autoresponder to use and how to set up your email follow up sequence
How to scale into a full time business
And that is only a fraction of the training content available,
Need to create a blog or website using WordPress?
You will find 60 tutorials to make you an expert in WordPress
Fancy creating your very own membership site,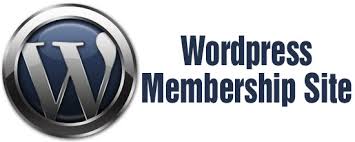 Detailed step by step plan which even includes a free professional membership plug in which includes full payment processing
Need to generate free and paid traffic?
You will find 15 different traffic generation products to ensure you hit the ground running making sales almost off the bat
Want to start to build that famous list everyone talks about?
Detailed step by step list building training makes it painting by numbers easy
I am creating a product as we speak called the newbie starter kit which will feature this training and a small selection of PLR products and that will launch very shortly for $37
Check out below what is included in the membership today

available at a heavily discounted rate for a limited period
40 new PLR products added each month, some with sales letters, squeeze pages and thank you pages ready to edit and upload
Unlimited access to my vast back catalogue of over 1000 high quality PLR products
FREE access to over 300 online tools, software and resource's
Cutting edge training modules and video tutorials to set up your products and drive free and paid traffic
Outsource rolodex of 80 top rated fiverr sellers
Press release directory of 250 FREE PR submission sites
Blog directory of 20 submission sites
Member Product request, if you see a PLR product online and would like access, simply send a support request and providing it's a good fit I will purchase it and add to the member's area so no need to spend any more money on those shiny objects that just gather dust on your hard rive
Fast response email support
Are you starting to see the massive potential to

finally start to make sales and real income online?
Look at the endless possibilities to generate leads and sales…
Sell products for instant 100% payments directly into your PayPal account
Create powerful lead magnets to use to generate free traffic
Supercharge your list building
Quickly and easily rebrand products using free software as your own
Create exclusive affiliate bonuses to skyrocket conversions
Create bundles of related products to sell your own exclusive PLR products
Use in giveaway events and ad swaps to build your list for free
Make money giving your products away for free
Create your very own membership site for recurring monthly income
Use to create free reports to build your subscribers
Use to create great blog content
Create affiliate banners and launch your very own affiliate program
And much much more
So there you have it,

a complete business in a box,  nothing left out,
just follow a simple 4 Step Plan that is guaranteed to make sales!
Create your lead capture pages using PLR products with giveaway rights
Edit the sales pages using free software and add your name and payment button
Upload the pages and product to your server following along with the training videos
Send free traffic
Step 5 is the best step which is to check your Paypal account daily!
So a quick recap…
Get instant unlimited access to the entire contents of the site for a full 30 days for just $14.97
Sell as many products as you can and keep 100% of the proceeds
If you see the opportunity to finally make real money online simply do nothing and you will be billed just $14.97 per month instead of the normal cost of $29.97
Normal monthly membership
$29.97
Limited time offer
Get full Platinum membership for less than 50 cents per day!
 [pt_instant_pricing_table]
This is without doubt the best value, most comprehensive PLR membership site online today
If for any reason you don't think it is for you simply cancel the subscription directly in your own PayPal account and the trial has cost you just $14.97
If a decision was ever a "no brainer" I hope it's this one and I look forward to seeing you on the inside
To Your Success
David Henry
PS
Dont you think you owe it to yourself and your family to finally follow a sensible step by step plan that has been proven to get results
PPS
Where else can you invest less than 50 cents per day to get an opportunity to build a real online business that can generate income on a daily basis that can be easily scaled